I've teamed up again with some blogging friends to do a clearance challenge this month!
I want to thank Emily over at LeCultivateur for hosting this months clearance challenge so make sure to check get out I've added her link below!
So please make sure you check out all the other participants below , they are truly all amazing!
I almost didn't make this challenge because I haven't been shopping for clearance items lately… But how and ever it just happened that we needed to go buy a new bedside lamp for my hubbies side table! But with me both lamps have to be marching!! No debate about that… Right now money isn't quite growing on our trees yet! 🙂 So I decided that it best to just change the broken switch!! So I set off to my local hardware store and picked one up but looking at the price my jaw dropped to my knees , Whaaaaat $20 for a little switch nooooo!! I can't pay that!! Anyways I had too I had no other option! BUT!! 🙂 just before I went to pay for it there was a clearance rack and this girl had to go check it out and low and behold a marble lamp was on sale for $10. Marked down from $62 so I'm thinking I'll just take the switch off this and use it for my beside lamp and discard the marble lamp base as it's not my style … I'm like yep!! Your coming home with me.. So back to the shelf with the $20 switch and into the basket with the $10 lamp.
So I took the lamp out of the box and removed the switch. I just cut it off with a sissors as there was no way of dismantling it…
I'm thinking oh dear I can't throw you in the bin let me see what I can use you for.
So I'm thinking YES!! You are going to be a candlestick holder!! And I know where your going to go!!
So peeps it's just a simple project , not a big deal but I still got to kill two birds with one stone for $10!! I didn't have to do anything with it but just simply style it!!
Here is my simple finished project and I'm liking it and glad I didn't throw it away!!
Now you can pop over to all the links below and see what all the other ladies have done and get some great ideas and tips!! 🙂
Terrie, Decorate And More With Tip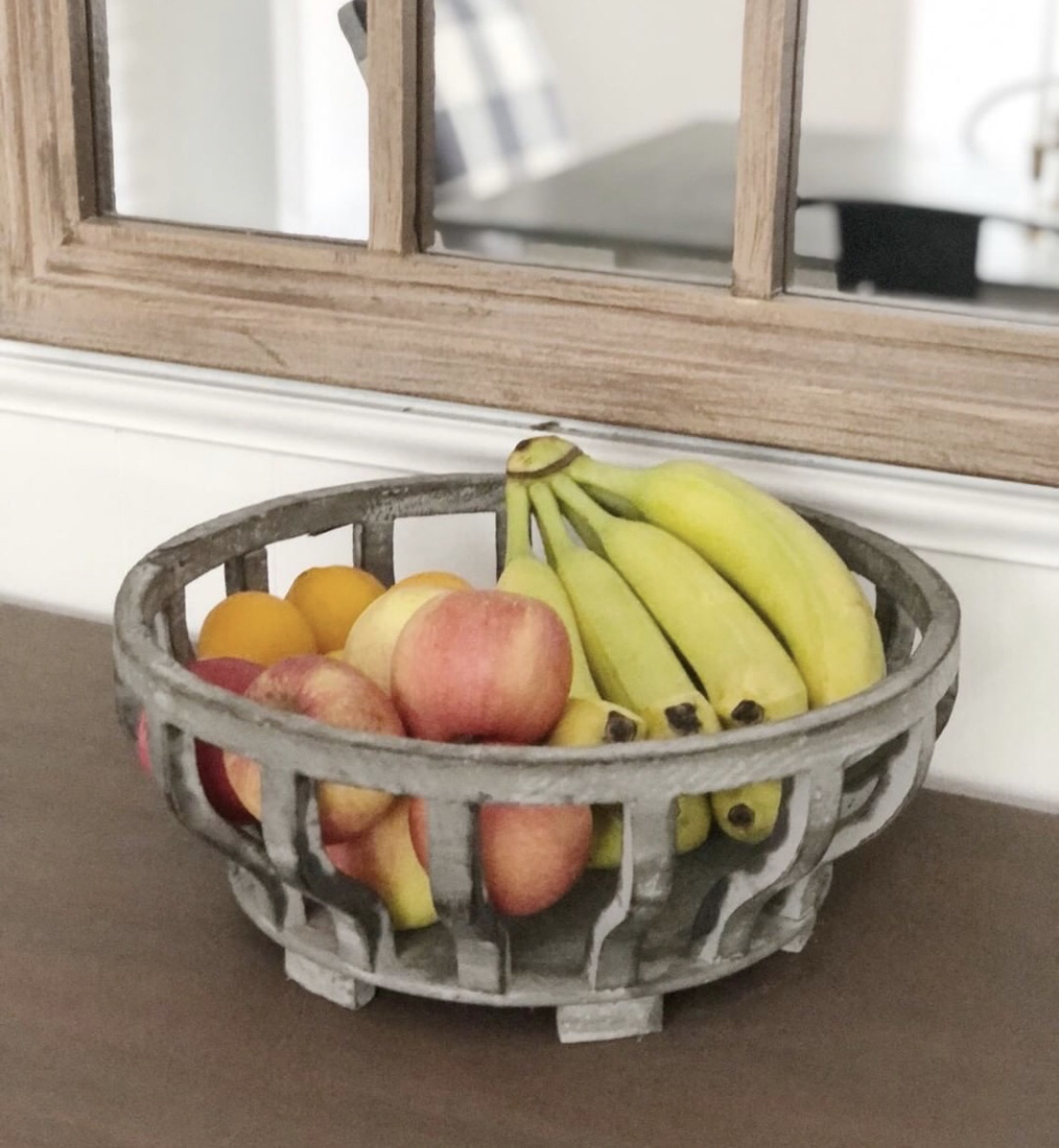 Dori, This Full Life 5
Emily, LeCultivateur