Who doesn't love a Dough Bowl? And who doesn't love paying $100 or even $199 for it ? ME!
Right at the end I've posted pictures of the two Dough Bowls I love ( but couldn't afford) from Pottery Barn
The challenge!
Our host Terrie from decorate and more with tip decided that we should have a knock-off challenge this month and rounded up eight of us And straight away I'm like hec yes!!
Im definitely in for this , why?
1. Because I was a bit scared to change the colour of the bowl … And that's a challenge in itself….
2. It got me moving on my decision to just go for it and paint it (my mind was saying , don't be scared)
Ya see , I bought this dough bowl at a thrift store a while back for only $10, and when I bought it I knew I wanted to do something with it , but didn't know what to do!
So for a thrift store challenged last year I just styled it and left it !! Heres a few photos of it… It's really nice, but it needs something else , I think…
You know that feeling , the one where you know it's time to do something with it! Well I was flicking through the pottery barn website and stumbled across a white / bleached dough bowl and fell in love with it . At the same time Terrie put it out to us that we will be doing a knock off challenge! Straight away I knew I wanted to be in this challenge …
So I got to sanding the bowl with a wire cleaner, over here , we call them Brillo pads!
It was proving to be harder than I thought, so I just kept scrubbing all the wax and stain off .
I kept bringing it into the other room , checking it out in a different light and bringing it back to the wire pad and water
Finally I'm getting to where I need it to be.
So I put it outside to dry in the sun and then put the first coat of white paint on it and kept rubbing it in circular movements to try get the paint into the grain of the wood!!
Then I would rub the paint back off and just keep doing the same process of painting and rubbing off ..
I kept using a wet rag to try and take away some of the white paint and when I finally got to the point I wanted it to be ,I just stopped and left it to dry!
After a few days it went pink, not a chance can I leave it like this!
boy was I frustrated so I gave it a coat of Dulux white primer adhesive! I remembered I had some left over from when I repainted my bathroom and bedroom doors…
Yay this looks better…But I still want it to look like the one I seen on the pottery barn website…
Just some info, this is the Dulux adhesive primer.
I then gave it a coat of rustoleum linen white
So friends!!
Here's the Pottery Barn Dough Bowls
And here's mine
I had all the paint on hand and the bowl costed me $10 from a thrift store last year.
Next job!
Once it's all dried , I just simply styled it!!
Well friends I hope you where inspired with my Dough Bowl..
And there is a lot more inspiration for you down below.
Don't forget to hop over to all my blogging friends below , you never know one of them may just have something that will inspire you to go create!!
My moto , don't pay if you can create!!
Stay safe and be blessed all!
Teresa!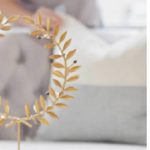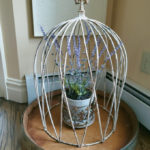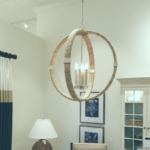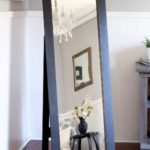 Decorate and More with Tip | Cloches and Lavender | B4 and Afters | CD's Country Living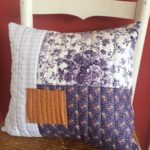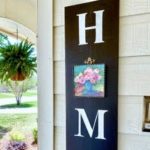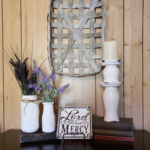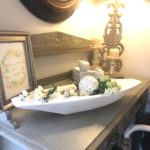 Sew Sassy by Paula | Patina and Paint | Blessings by Me | Through a Vintage Door